last week, a friend of mine knew i was having a time and thought i could use a little pick-me-up. she had been doing some antiquing, and stumbled across something she knew i would love.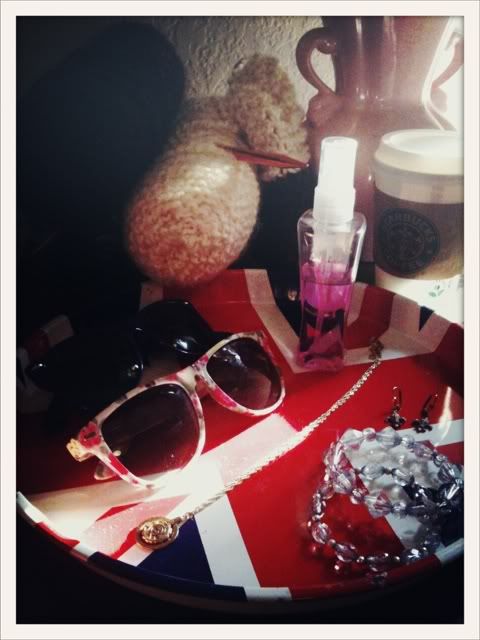 clearly, i AM in love. this vintage drinks tray could not have found a better home. my somewhat recent interest in & love of the british flag did not go unnoticed by my sweet friend, and i am very grateful for such a thoughtful gift. a huge thank-you goes out to diane.
and, in the spirit of sweet little things, justin & his mom delivered sushi from tokyo for me to have for lunch! it made me so happy :)
what a lovely place the world would be if we all did sweet little things for one another!